If you are new to crypto or just gathering more info to get ahead of the game this article is for you!
First thing first, first you have to gather info, best way is to get on social media like Twitter, Telegram, Facebook, Steem
then go register on forums like BitcoinTalk and Reddit
Follow influencers on Youtube
Read whitepapers of the projects, or at least onepagers (short wersion of WP)
Then you have to evaluate the project, this is my evaluation process:
Innovation  1-10
Value of the project in real-world use case 1-10
Progress of the project / Road map 1-10
Buissnies sector (market worth) (needs for the project) (competition) 1-10
Price, circulating supply – max supply, 24h volume, market cap 1-10    https://coinmarketcap.com
Team 1-10
Community 1-10
Google search 1-10
Then do the technical analysis when is the right time to enter the market, and remember :
"Be fearful when others are greedy, be greedy when others are fearful"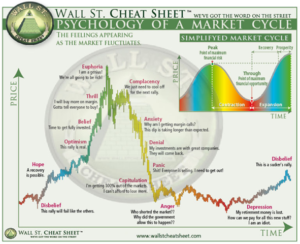 Do through investigation, this is your money you are putting on the line, and remember only invest money you are willing to lose!
This is not a professional advice, it's my personal opinion, and I don't encourage anyone to invest in cryptocurrencies.